Det har börjat röra på sig så smått vad gäller NISTs SHA-3-tävling. En sak som diskuteras är valet av referensplattform och kompilatorer för att testa kandidaterna. I specen för SHA-3 står det:

i.

NIST

Reference Platform: Wintel personal computer, with an Intel Core 2 Duo Processor, 2.4GHz clock speed, 2GB

RAM

, running Windows Vista Ultimate 32-bit (x86) and 64-bit (x64) Edition.

ii. Compiler (Note that the selection of this compiler is for use by NIST in Rounds 1 and 2, and does not constitute a direct or implied endorsement by NIST.): The ANSI C compiler in the Microsoft Visual Studio 2005 Professional Edition.

Att döma av diskussioner på maillistan är denna uppsättning av OS och kompilator mindre vanlig i kryptolabben på olika universitet där GCC och andra GNU-verktyg verkar vara standard. En person som påpekat detta är Ron Rivest.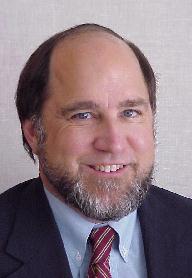 Att döma av inläggen arbetar han och hans grupp på en kandidat just nu kallad md6.
No related posts.
Related posts brought to you by Yet Another Related Posts Plugin.