Om man är kryptonörd och vill ha annorlunda vigselringar, hur gör man då? Kontaktar Bruce Schneier naturligtvis. Cory Doctorow bad Bruce Schneier att designa kryptoinspirerande vigselringar. Det Bruce kom upp med är något som påminner om rotor-delarna i Enigma-maskinen med två roterande delar och en del i mitten som sitter fast: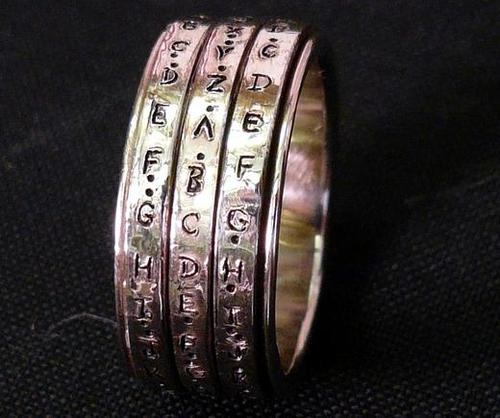 Nu har Cory och Bruce gemensamt utlyst en tävling som går ut på att ta fram ett bra kryptosystem baserat på ringarna.
Förutom ett stort antal förslag på system samt analyser av ringarna på både Schneiers och Doctorows sidor har det kommit en del roliga kommentarer om vad man skall med ett kryptosystem makar emellan. En rolig kommentar var den här:

You said "Take out the garbage?"

Funny, when I decoded the note it told me to lie on the couch and watch football all afternoon.

Honest mistake, I suppose.

No related posts.
Related posts brought to you by Yet Another Related Posts Plugin.